XXX: The Erotic Letters of James Joyce
Made during the Covid-19 lockdown period, and for private circulation only, this small edition of James Joyce's erotic letters to Nora Barnacle considers how we communicate with loved ones when we are separated from them. Read within the context of our own social isolation, we may begin to see that 'Jim' and Nora are sharing a sacred and profane language of their own, a hymn to a secret passion as yearning and as intimate as the act of love itself.

These letters, though now in the public domain, were once extremely private. And so this book makes use of unopened signatures, which must first be cut by the reader in order to reveal the texts within.

Text: James Joyce, Nicholas Jeeves
Design: Nicholas Jeeves
Typeface: Minion Pro by Adobe and Folio
Format: 105mm x 148mm, 54pp
Language: English
Edition: 20
Publisher: Mulita Small Editions, May 2020

Printed and bound at home on a Samsung laser printer using various copy papers.
Read the full introductory text
here
.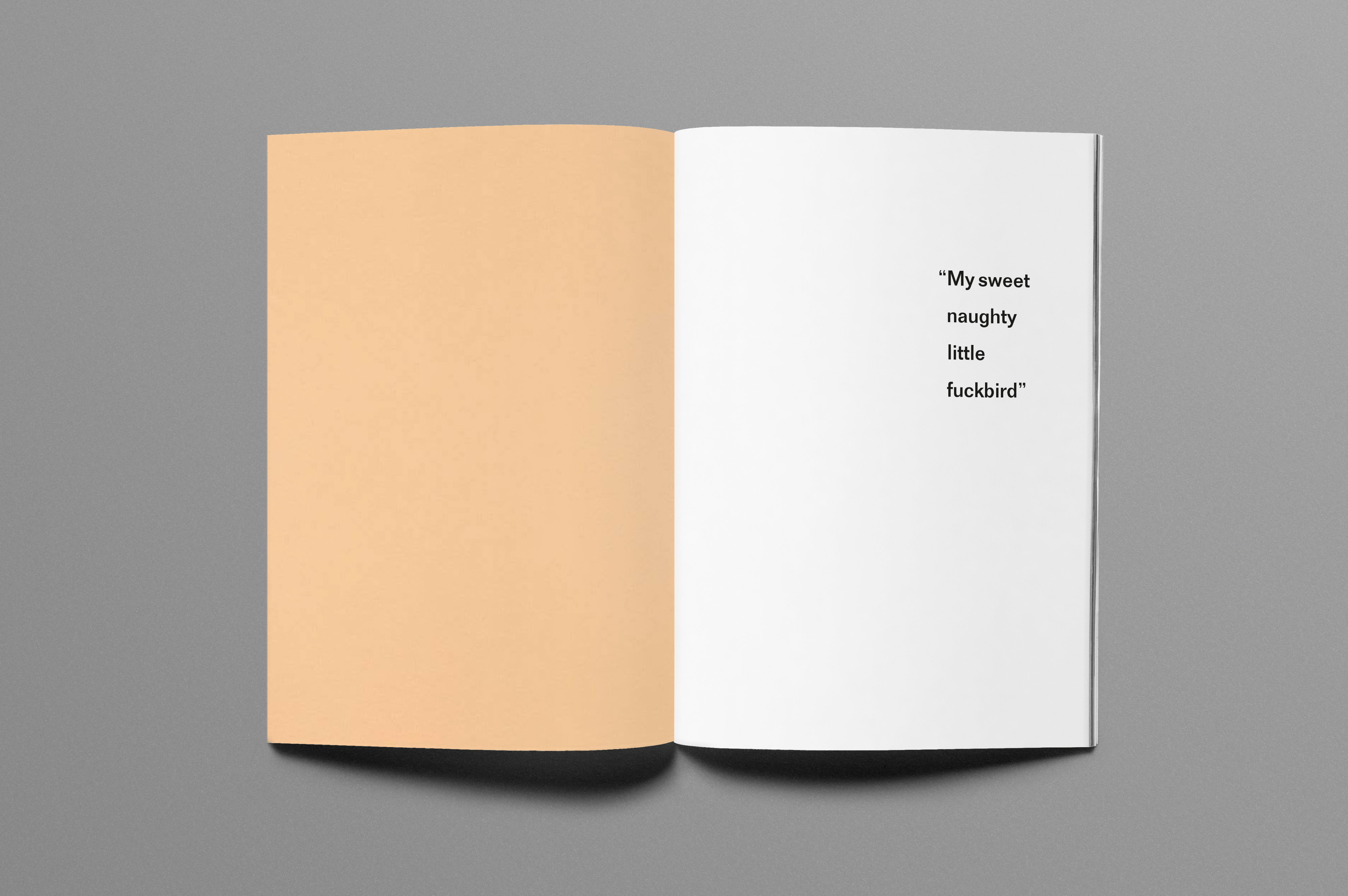 From the introduction:

These deeply erotic letters were written in 1909 by James Joyce to his lover Nora Barnacle.
For the young couple it was a period of painful separation. 'Jim' and Nora had met in June of 1904, fallen passionately in love, and together quit Ireland for continental Europe. But in 1909 Joyce was impelled to return to Dublin to work on the publication of Dubliners, leaving Nora in Trieste with their two children.
Without that brief context to the letters — that at the time of their writing, Joyce and Nora had been together for five years and were now raising a family abroad, and so hardly in the first flush of romance — the correspondence they shared during their separation might be viewed as mere pornography. But they are much more than that: they are the longing, desperate words of a man responding in kind to the woman he loves...
[
Full text
]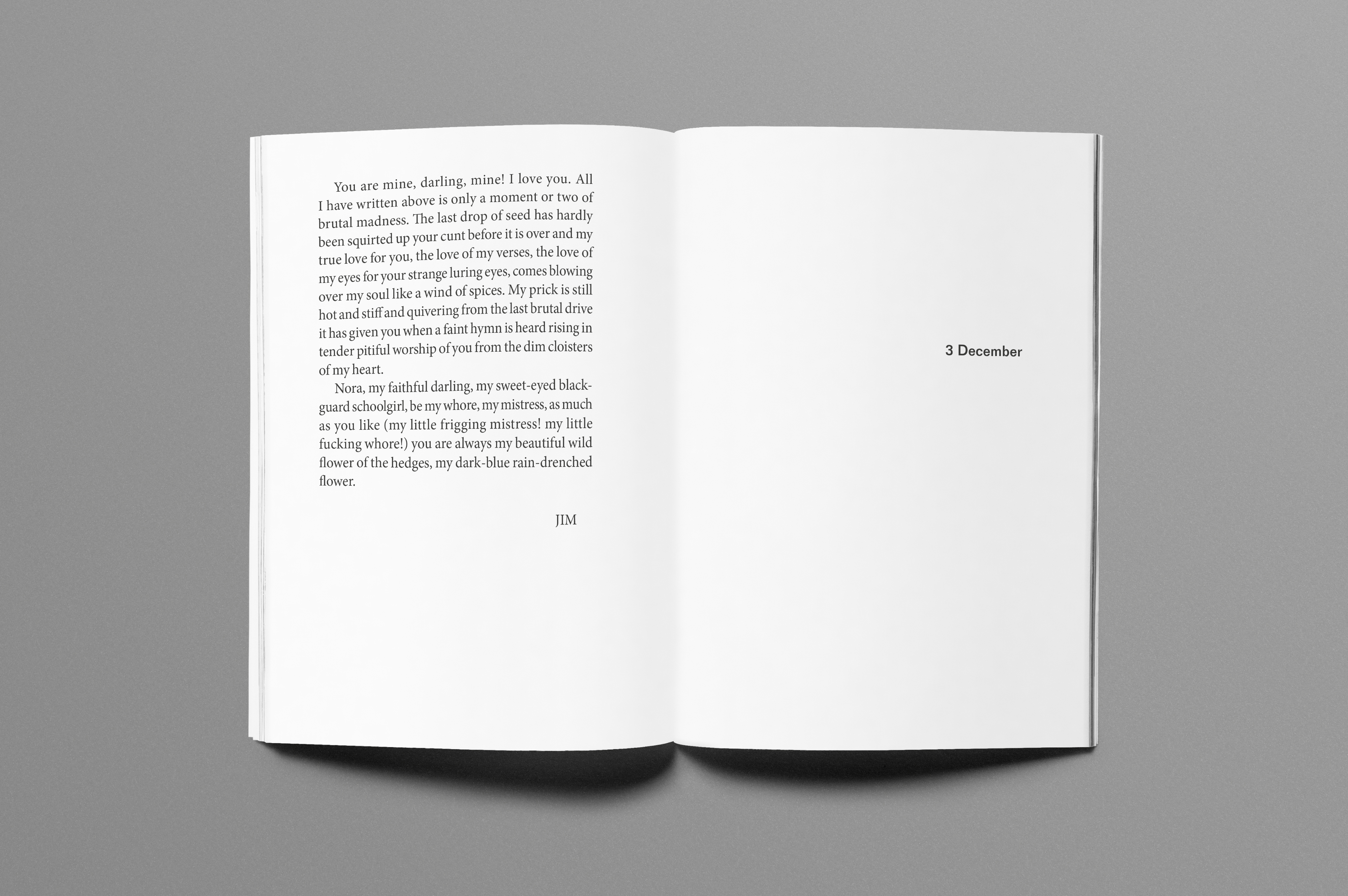 Printed and bound at home on a Samsung laser printer using various copy papers.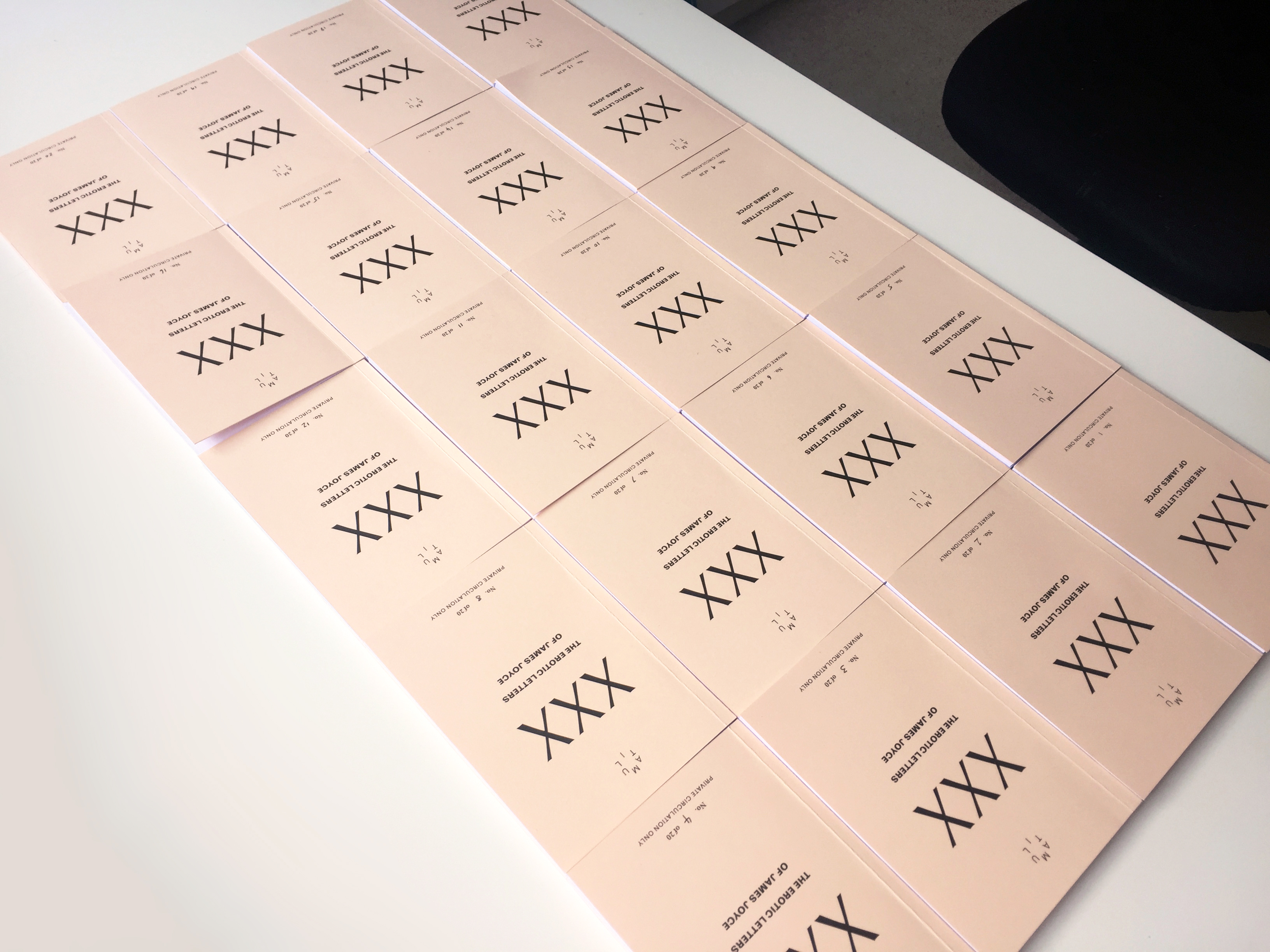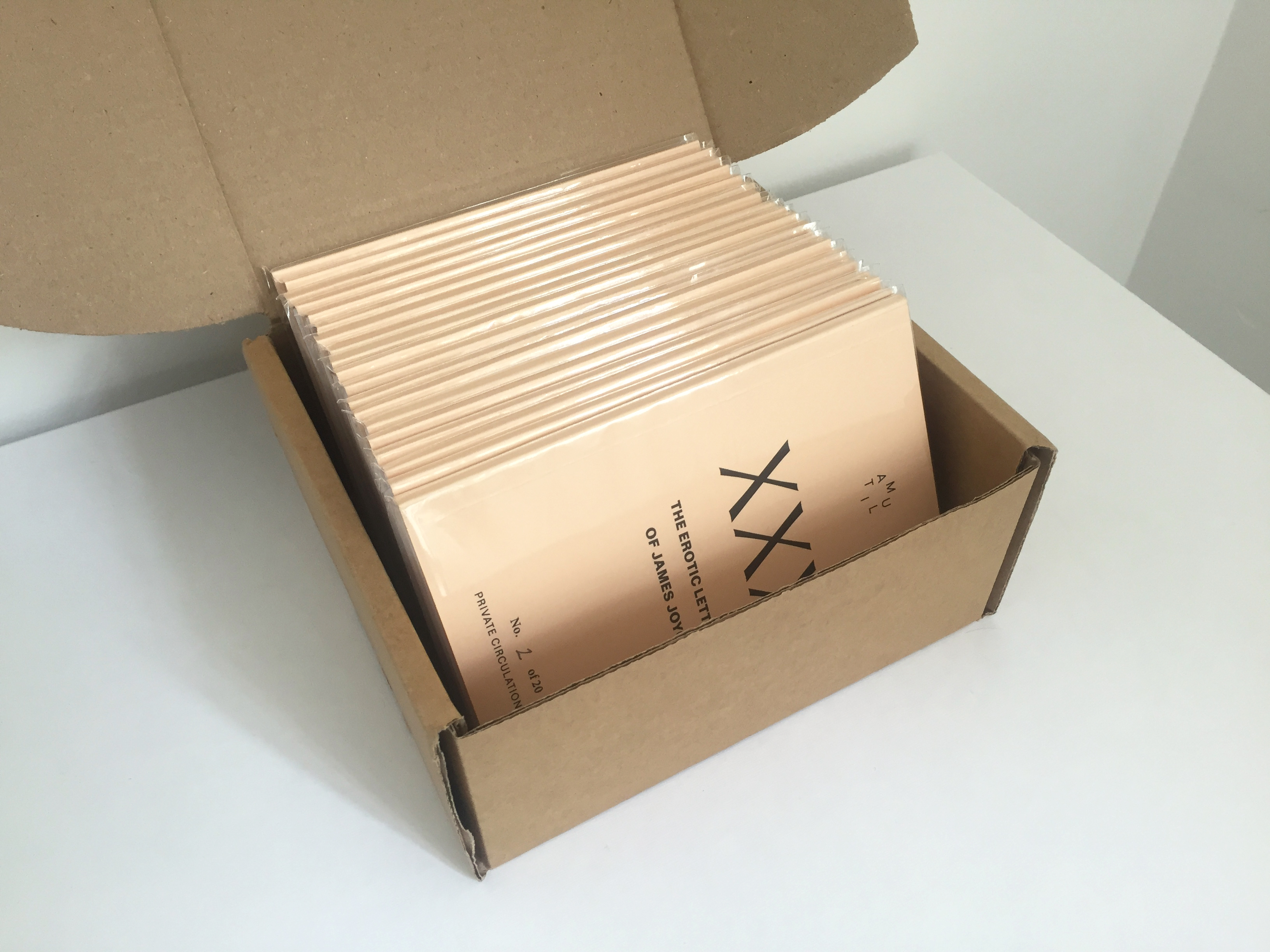 After I posted images of the book on this website, I received an email from Trieste:

–
Good morning Nicholas,

My family lives in the first flat where Nora and James lived here in 1904, in Piazza del Ponterosso.

Back then, it was a guesthouse. The landlady sent them away after 3 months. The reasons were multiple: they probably didn't pay the rent, he was often drunk, they were not married, she got pregnant and crying baby Giorgio must have been judged as a nuisance for other lodgers and business from the Christian landlady.

So, I'm really looking forward to reading your book!!!

Yours,

Paolo Prossen
–

And later, after I had mailed a copy of the book to Paolo:

–
It arrived. Thank you!

Here it is, with the same view Nora and Jim enjoyed.

–